It's starting tonight!! YAY! I'm so excited! So here's whats up if you missed my last post: The End of Summer Read-A-Thon is being put on by
Turning Pages
and
YA Bookmark
. It runs from August 9th-August 12th and the goal is to just read as much as possible!
What is The End of Summer Read-A-Thon?

The End of Summer Read-A-Thon is hosted by me (Lisa) from Turning Pages and Audris from YA Bookmark; running from August 9th through August 12th. The End of Summer Read-A-Thon is a long weekend filled with books, challenges, giveaways and other special posts.
What do you do?

All you have to do is gather up a big stack of books, either summer themed, or books you planned on finally reading this summer, and start reading and don't stop until Monday August 12th!! I plan on reading books that have been sitting on my shelf for months now, unread. Also tons of giveaways, challenges, and special posts are planned out on both Turning Pages and YA Bookmark, so it's easy to be able to join in on the fun!

How to take part?

All you have to do is fill out the form below, with all the information required, and you'll be in! The information to take part in giveaways and challenges will be listed in each post.

What can you get?

Besides finally finishing those unread TBR books, each day Audris and I will host giveaways on our blogs! That means eight giveaways in four days!! Yes eight! Besides that, each day will hold a new challenge on both Turning Pages and YA Bookmark, completing each challenge will add another entry in our final HUGE giveaway! So yes, actually nine giveaways in four days! The more challenges you complete, the greater your chance is to win our final giveaway!
So what am I reading? Here's the (tentative list):
Catching Fire by Suzanne Collins (audiobook)
Inkheart by Cornelia Funke (audiobook)
Midnight in Austenland by Shannon Hale
Sweethearts by Sara Zarr
Game On by Melanie Spring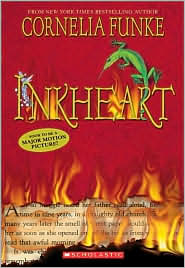 That's about it! 
See you soon!